Enamel Pin -Treble Clef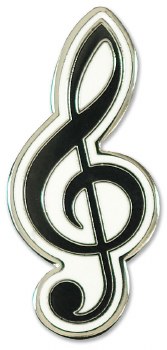 Enamel Pin -Treble Clef
$11.95
Member Pricing: $10.76
If you love music, and love marching to the beat of a different drum, stand out and sing loud!

- Pin measures 15.87 mm wide by 31.75 mm high (5/8 inch wide by 1-1/4 inches high).
- Hard enamel pin is made using the traditional cloisonne technique.
- Pin features a detailed design and bold colors.
- Quality construction, jewelry-grade, durable hard-enamel finish.
- Pin fastens securely with 2 rubber backs.