Joanis: Orange Dress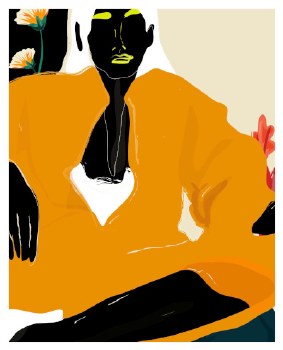 Joanis: Orange Dress
$50.00
Member Pricing: $45.00
9" x 12" print

By Toronto-based artist, Rachel Joanis.

Rachel Joanis is a beloved Toronto-based artist that has worked closely with esteemed brands such as the Four Seasons, Whitney Museum, Levi's, Holt Renfrew, and more. As a black female artist, Rachel is passionate about promoting equal representation in her artworks as she recognizes the significance of seeing yourself reflected in art and media.
This piece is from Rachel Joanis' collection entitled The Women, which illustrates intimate portrayals of women projecting an air of confidence and self-assurance.
This artwork is accompanied by a Certificate of Authenticity signed by the Founder of Tacit.