Thymes Forest Maple Candle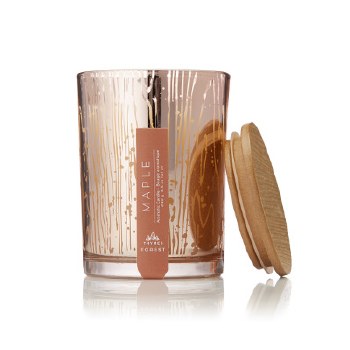 Thymes Forest Maple Candle
$45.00
Member Pricing: $40.50
Sophisticated natural warmth through decadent notes of star anise and black pepper, with hints of delicate maple sugar and layers of textured woods, Maple transcends autumn's aromatic bliss. A metallic rose-gold vessel, etched wood lid and sweetly rustic fragrance fills your space with warmth and comfort. Our non-metal wicks provide a clean, pure burn time of approximately 60 hours.

Evoking the spirit of wonder and beauty, the Forest Collection transports your senses to a peaceful, outdoor sanctuary creating a wooded canopy that fills the soul with comfort and familiarity.

For every Forest candle sold, a portion of the proceeds will be donated to American Forests.