MichaudMichaud: Shik Bracelet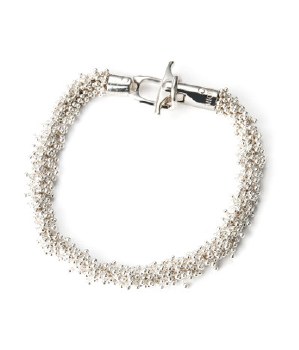 MichaudMichaud: ShikShok Bracelet
$625.00
Member Pricing: $562.50
Sterling Silver, 7.25 inches in length
Contrecoeur, Quebec

The unique, signature MichaudMichaud clasp uses powerful magnets to hold it safely and firmly closed. The visible part of the chain, the fine droplets, is made of fine silver, which is 100% pure silver. The rest of the chain is made of sterling silver, which is 92.5% silver and 7.5% copper.

The ShikShok collection takes its name from the mountain chain of that name in Eastern Quebec.