Pluck Tea: AGO Canoe Lake Blend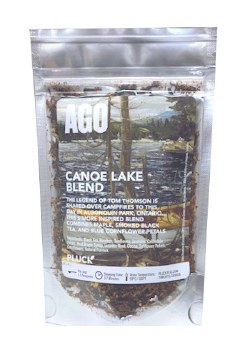 Pluck Tea: AGO Canoe Lake Blend
$10.95
Member Pricing: $9.86
The legend of Tom Thomson is shared over campfires to this day in Algonquin Park, Ontario. This s'more inspired blend combinde maple, smoked black tea, and blue cornflower petals.

Created by local Toronto brewers - Pluck Tea. All ingredients sourced from Ethical Tea Partnership sources, local growers, artisan producers, and blended in small batches. 30 gram bag.

Ingredients: Black Tea, Rooibos, Sunflower, Jasmine, Calendula Petals, Real Maple Syrup, Licorice Root, Cocoa, Safflower Petals, Cornflowers, Natural Flavour.